The Portable Pet Feeder is perfect all-in-one multifunctional water bottle for traveling with your pet. 

Features & Benefits
Easy to use
Durable and safe
Built-in water storage 
Portable and convenient 

Leak-proof silicone seal

Contains a pet food box
Section for doggy poop bags
Comes with a poop shovel  
Great for playing fetch with a tennis ball
Food Box
The operation is simple and your pets can enjoy their food at anytime. 
Poop Bags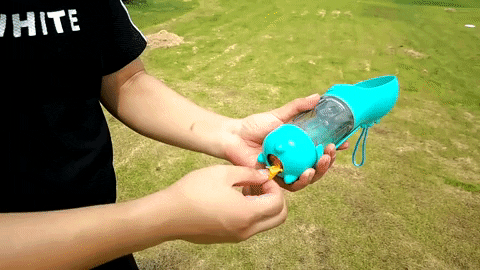 To use, pull it off gently when needed, which is convenient and fast.
Poop Shovel
To use the poop shovel, remove it from the bottle and place it inside the garbage bag and scoop. This is the safest and most hygienic way to use the shovel. 
OUR GUARANTEE
If you are not satisfied, you can return the item within 30 days for a full refund. We have a 30-day hassle-free money-back policy.